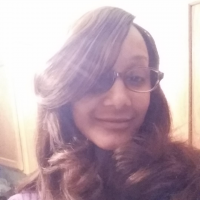 D. Magwood
Fiction
Profession

Medical Assiatant ,Writer
D. Magwood is a new generation writer, born and raised in Brooklyn, New York, who has struggled through years of relocation and family turmoil. Dabinique began to think up stories to write along with poetry, completing hundreds of poems about life, aspirations and struggle in the big city. She moved upstate with her family to Albany at fourteen. Now with three children and a family of her own, she is certified as a graduate from Bryant and Stratton College with an Associate's Degree in Medical Assisting. Down to the Core is her first novel of many more.
Video
D. Magwood Interview Author Down To The Core The Midnight Hour Radio Show
"Happiness is the only good. The time to be happy is now. The place to be happy is here. The way to be happy is to make others so."